The Dodge Ram 1500 4×4 R1 Continues to Roll
The Dodge Ram 1500 4×4 is a rugged and sound choice for our RACOM1 (R1) demonstration vehicle. It can handle a variety of cargo needs and hauling situations, and it's a technical geek's dream. Equipped with the latest in computer and radio technology, it allows us to maximize our use from it, and it represents the agency's need to address a variety of situations, locations, and terrain.
"Many of the Iowa Sheriffs and other agencies run pickups because there are a lot a gravel roads and countryside that cars really can't get out on," said Bill Snyder, RACOM technician and vehicle specialist. "This gives us a chance to show we can do something that a lot of people wouldn't think of."
Snyder and his team started with a basic four-door Dodge Ram, then — after rearranging a few letters in the logo to spell RACOM on the side — applied spray-on Line-X bed liner material over the entire vehicle — including the fiberglass topper — giving it a rugged, stealthy look and adding strength to the body.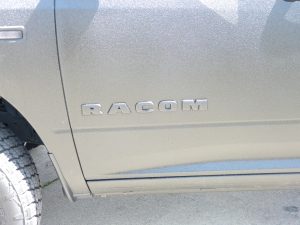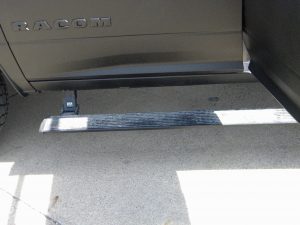 They installed a Leer Locker inside the topper, a slide-down storage compartment that disappears into the topper and allows users to store gear without drawing attention to the compartment. Then they added 20-inch Ultra Wheels, Nitto Tires, and lighted power-assist step boards to complete the state-of the-art look.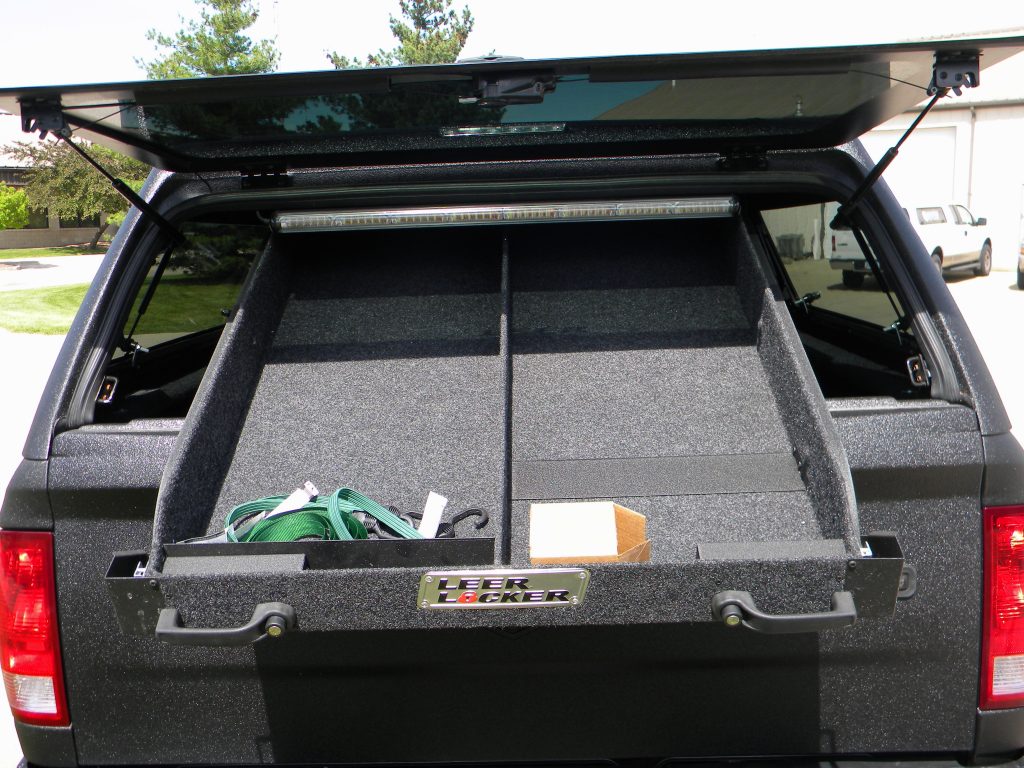 Want the latest lighting and equipment? RACOM can do that.
After that, Snyder added a bevy of custom features and specialized Soundoff Signal lighting packages, which RACOM can install to provide alerts and safety warnings for any agency from law enforcement to first responders and utilities.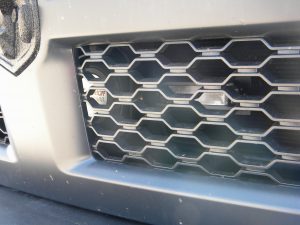 On the front of the R1, hidden grill lights feature an nFORCE Interior Tri-Color Lightbar that flashes red, white, and amber on the driver side and blue, white, and amber on the passenger side.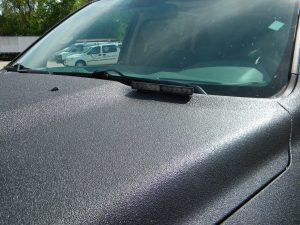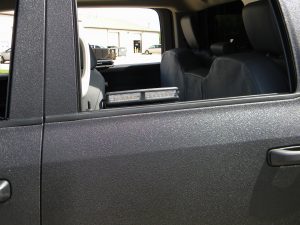 Snyder said, "With this lightbar, we're able to do normal-color flashing, white flashing, or solid-white scene lighting. An additional controller enables control of two nFORCE Single-Color Flashing Amber Lights."
The grill conceals six nFORCE Tri-Color Lights that flash red, blue, and white; flash white; and can also produce a solid-white scene light. There are also two amber lights.
Two Soundoff Signal 100N Professional Series Sirens provide audible warnings.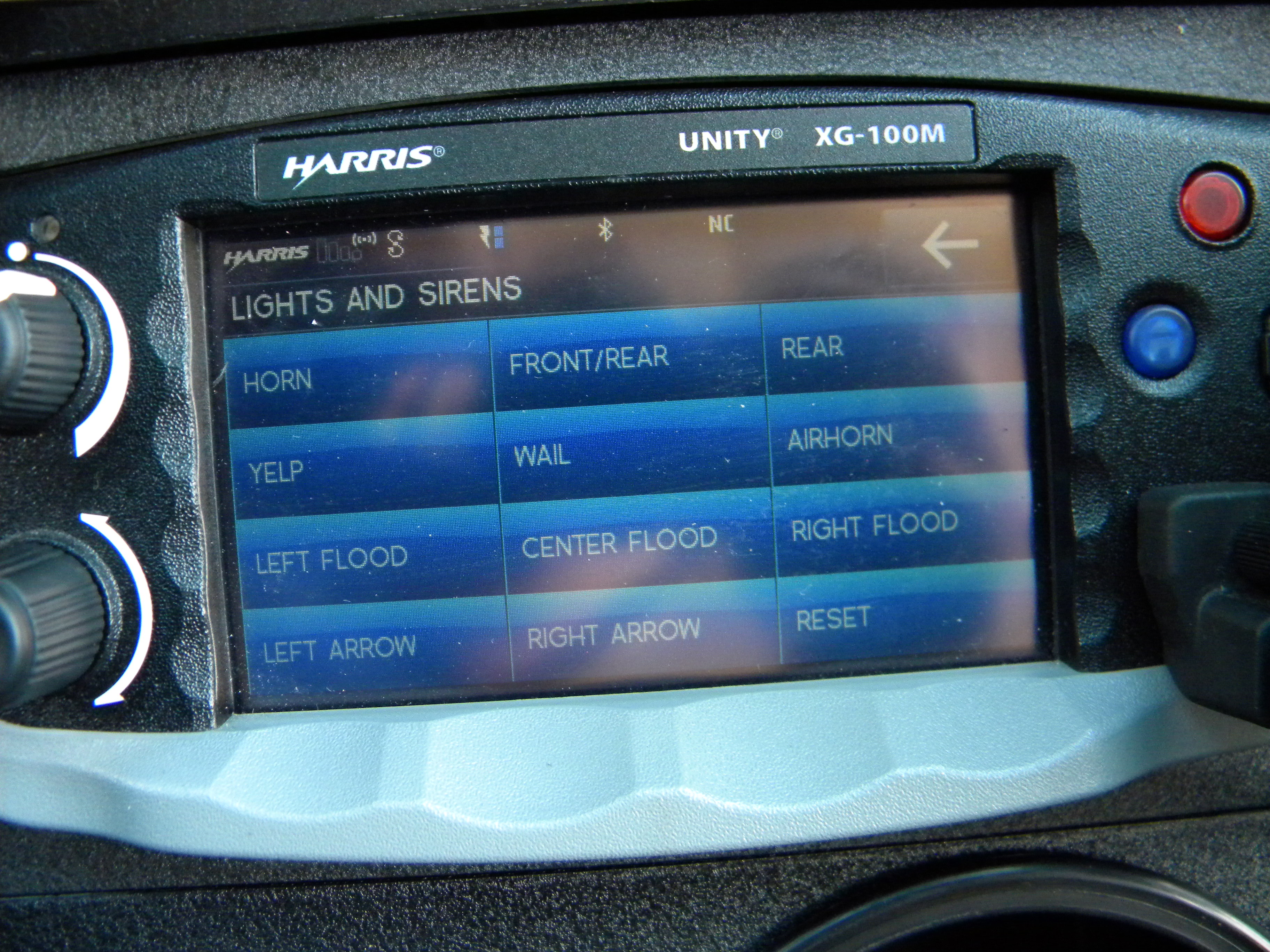 The sides of the truck feature two nFORCE Tri-Color Lights mounted flush in the body. Like the grill lights, these can display both flashing colors and flashing white light as well as solid white scene light. Dual nFORCE Lights are mounted on the interior door panels and can provide both flashing color and flashing white lights as well as a solid-white scene light.
On each side, there are new Dual-Color nLINE Lights: red and white on the driver side and blue and white on the passenger side. There's also a Dual Color Fusion Light in each rear fender well.
"These super-small but super-bright LED lights offer additional effect, and safety is enhanced by Fusion Flashing White Lights mounted inside the doors, activated whenever someone is getting in or out of the vehicle," said Snyder.
The truck rear includes a MobileStrong gear-storage box and a hidden nFORCE Tri-Color Traffic Advisor Lightbar. Half of it displays red, white, and amber, and the other half is blue, white, and amber. The reds and blues flash when the rear lights and the whites are set up to do an override scene light. The amber comes into play with directional arrows: right, left, center, and warning.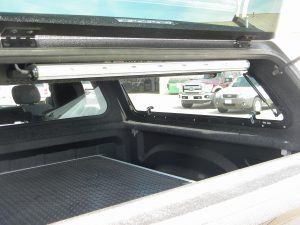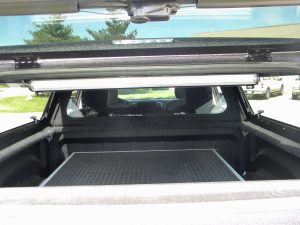 Also cut into the tailgate are six nFORCE Tri-Color Lights. Each single light can flash red or blue, and all the lights are connected so they can become a single directional amber controller indicating traffic should go right, left, or center and include a warning mode.
RACOM technical experts created an ergonomic command center up front, neatly concealing computer equipment and wiring under the rear seat.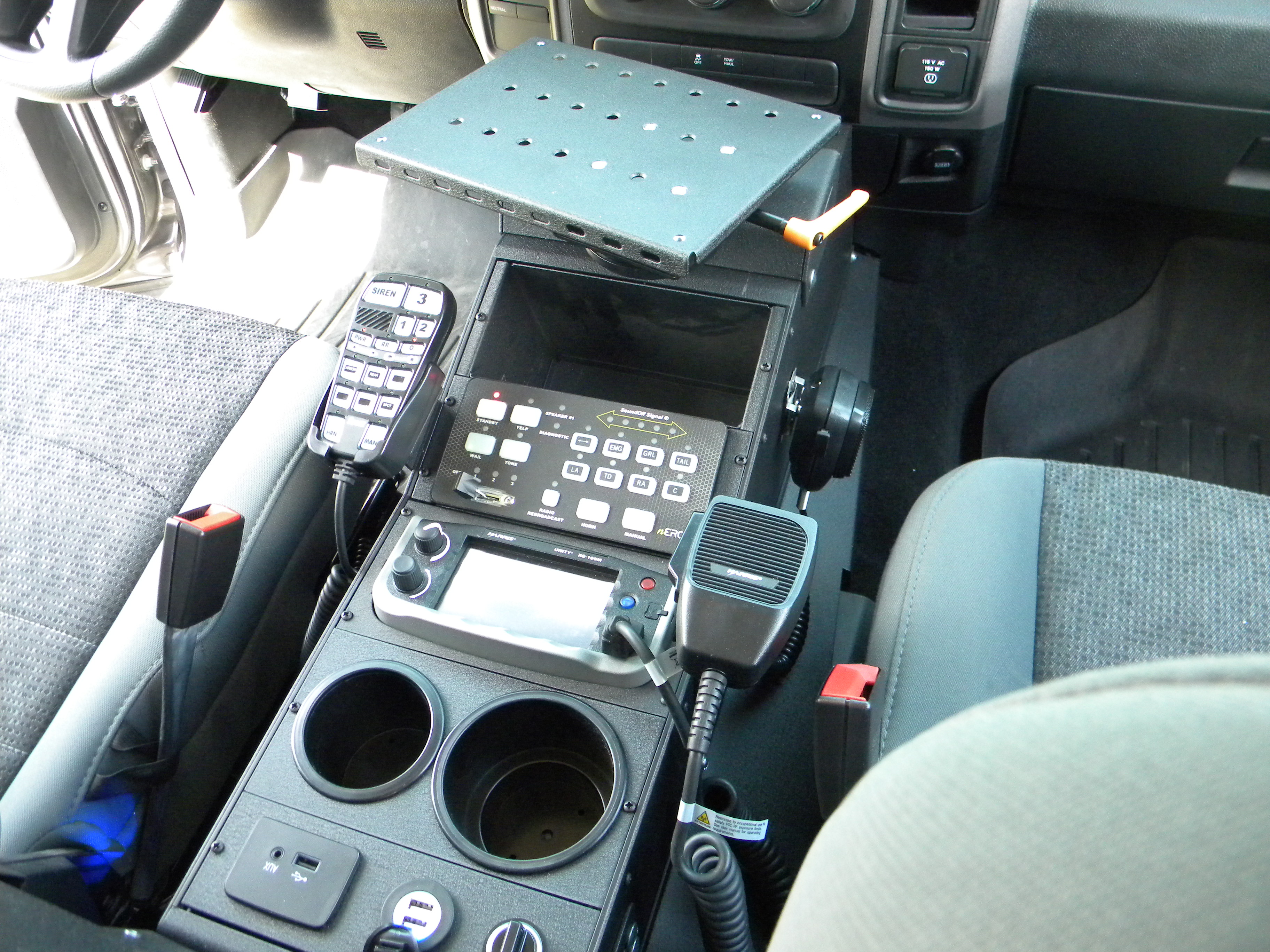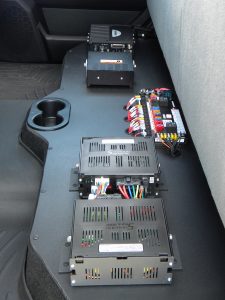 The final result is a sleek, tough-looking vehicle that's the ultimate in safety and functionality both in town and off the beaten path.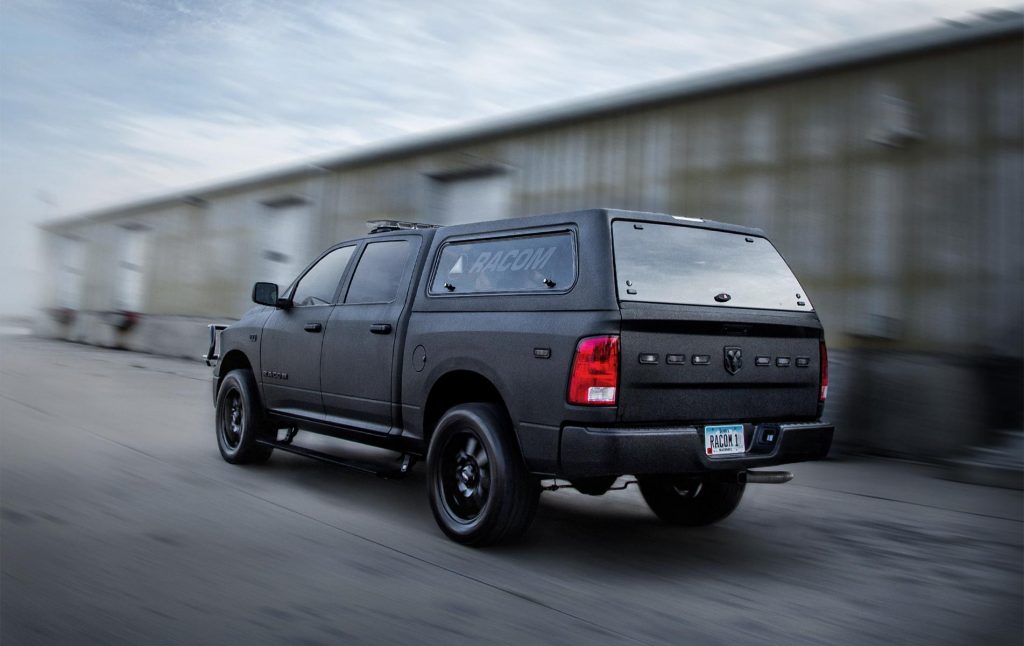 [cta]Are you looking for a cost-effective solution to your vehicle equipment installation challenges? Call RACOM at
800-722-6643
 or email us at
info@racom.net
.[/cta]